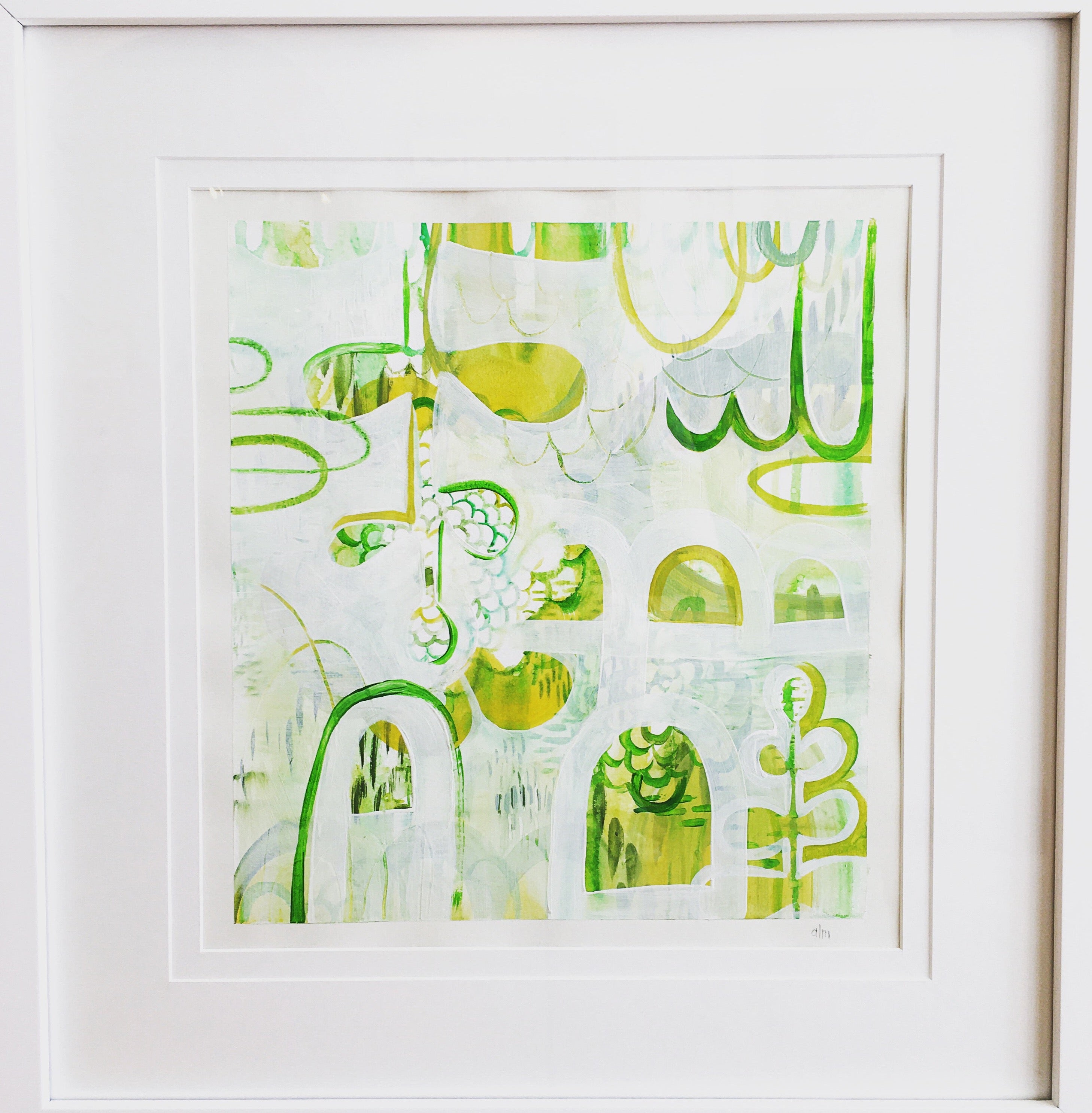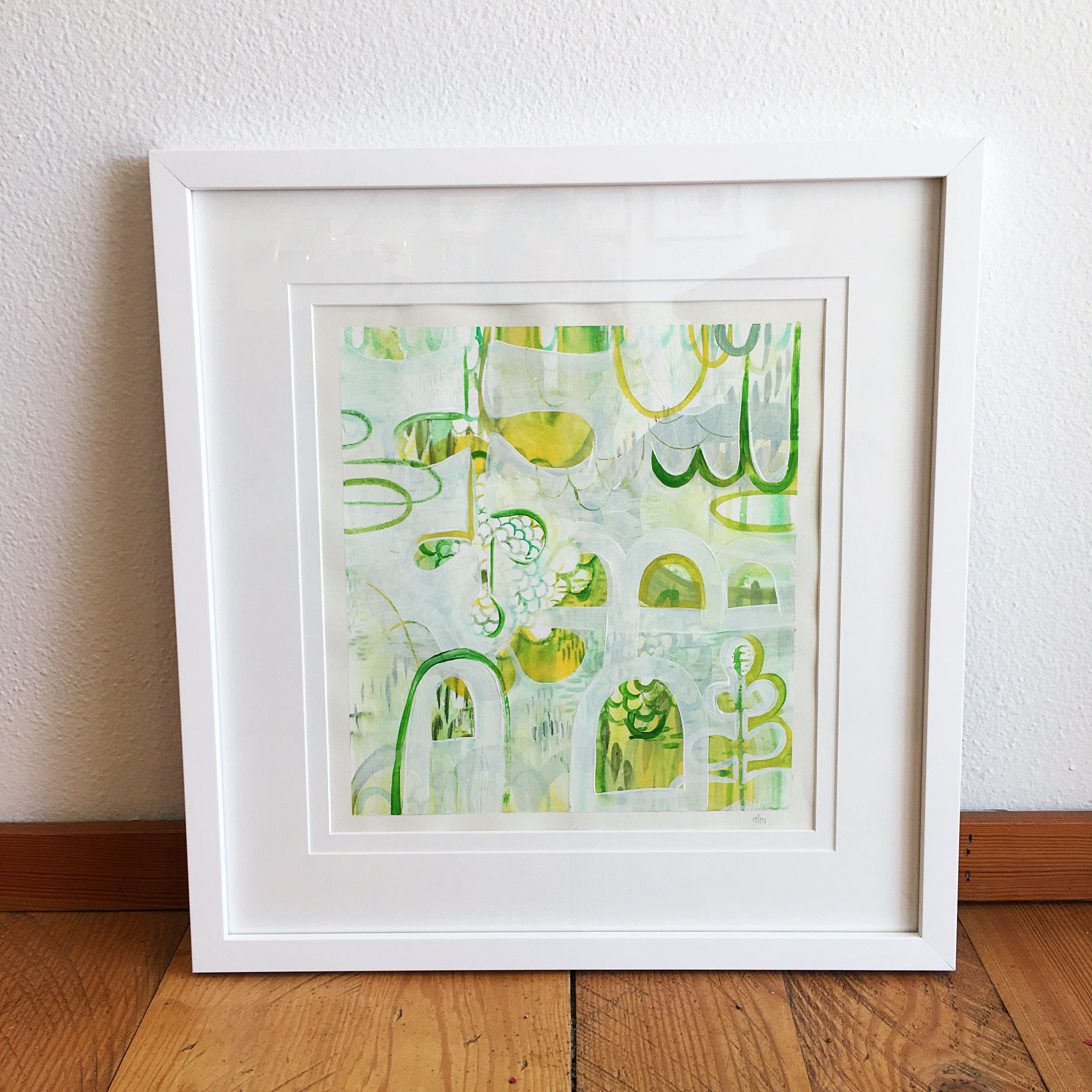 I finished this piece at the end of February and love the colors so much. It has all the botanical vibes that are my favorite. 
Watercolor and acrylic on paper. 20" square. Professionally framed. I didn't make any prints of this one.
Currently for sale at FERN, here in Friday Harbor.
---
Free shipping on orders over $100