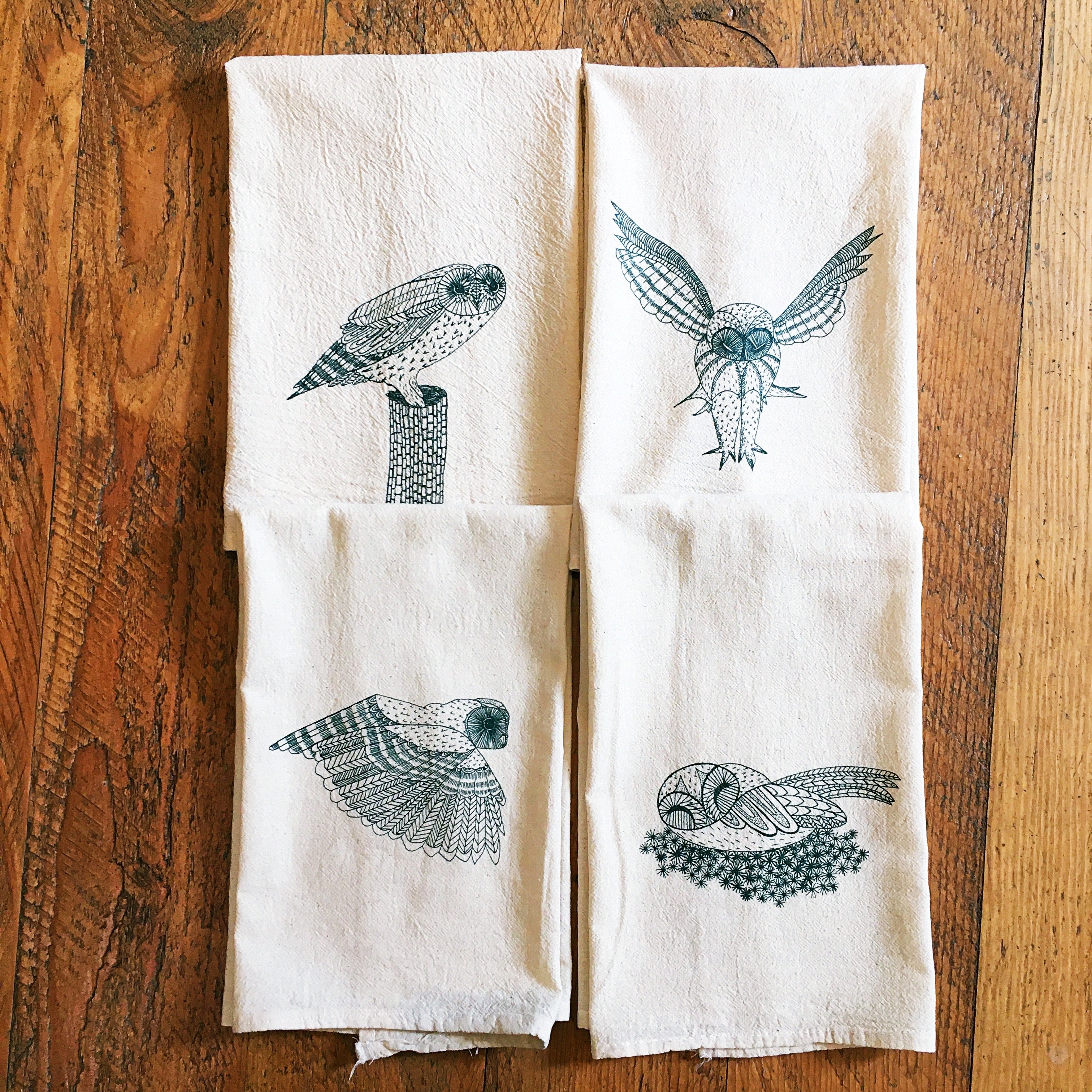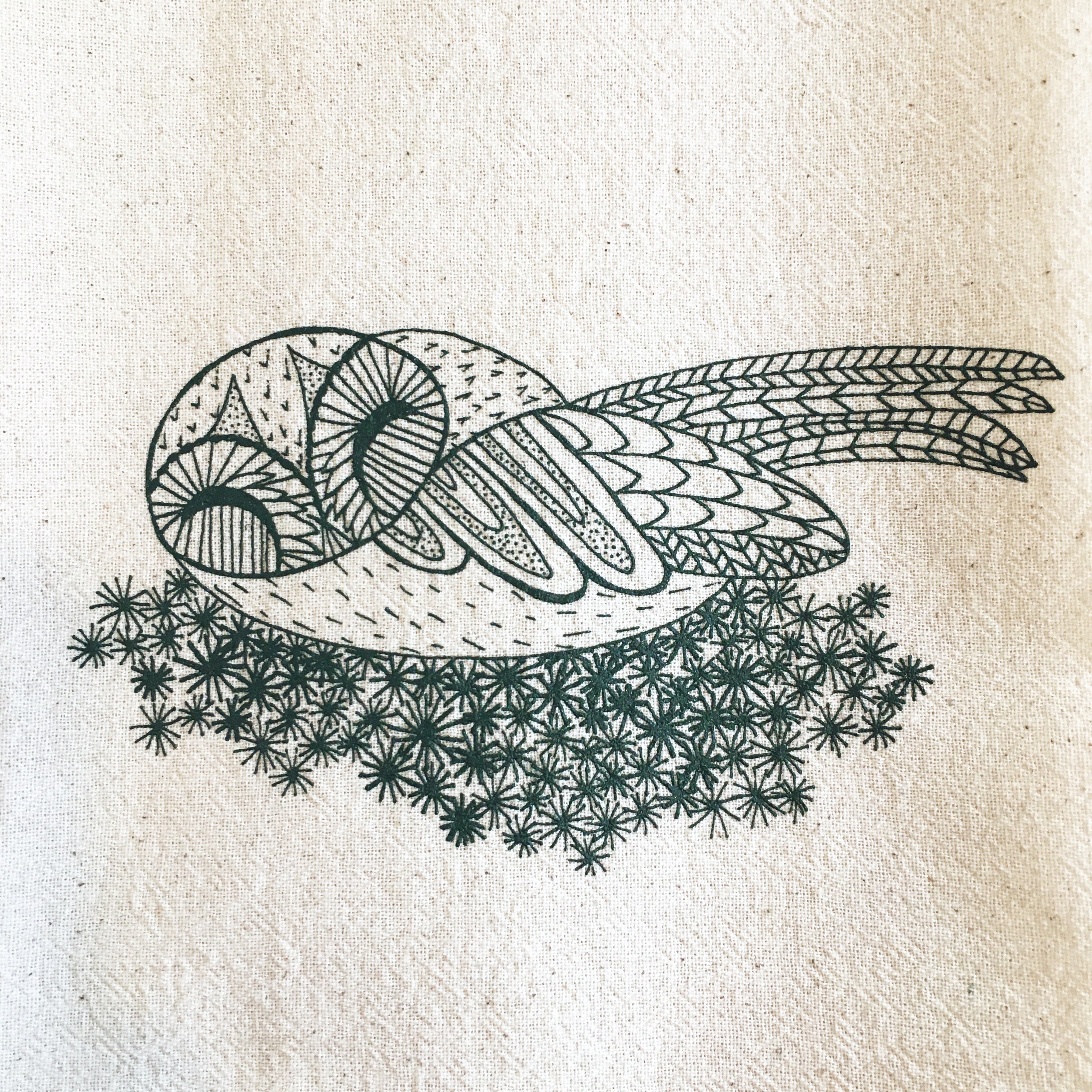 NEW!!! My Owl illustrations on Tea Towels!
So stinkin cute! I love them so much.
These are hand printed in dark green in collaboration with my local friend Jenn Rigg of LOEA shirts. Collect all four!
100% unbleached cotton with a hemmed edge. Roughly 16 1/2" x 23"
Please specify which two you'd like when ordering 2.
---
Free shipping on orders over $100