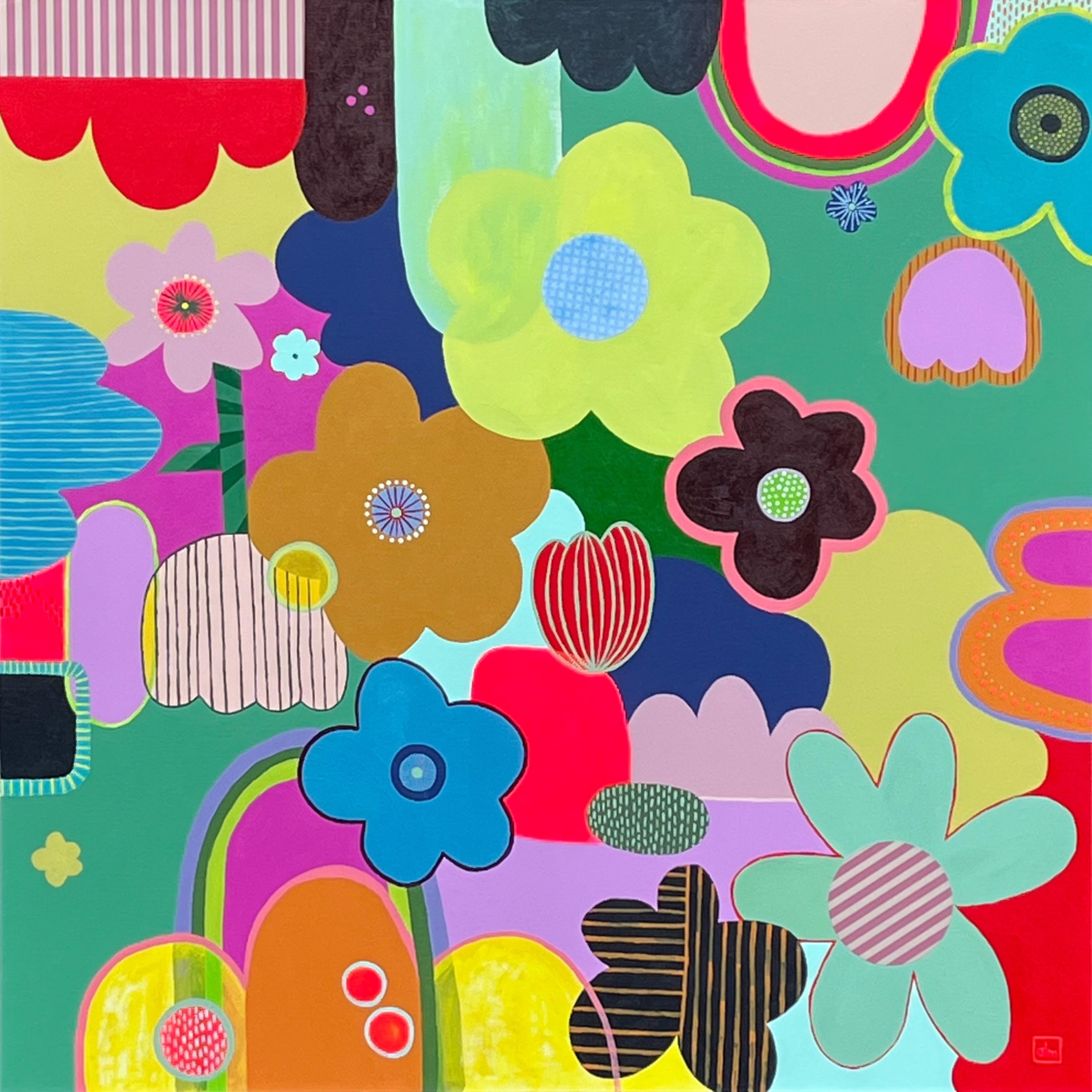 New Beginnings! Such a cheerful piece!
Completed just this week and I can see a new direction emerging in this one!
Acrylic on canvas. 36" square. Signed, wired, and ready to hang!
*NOTE* This will be on display from December thru February at The San Juan Island Museum of Art.
---
Free shipping on orders over $100