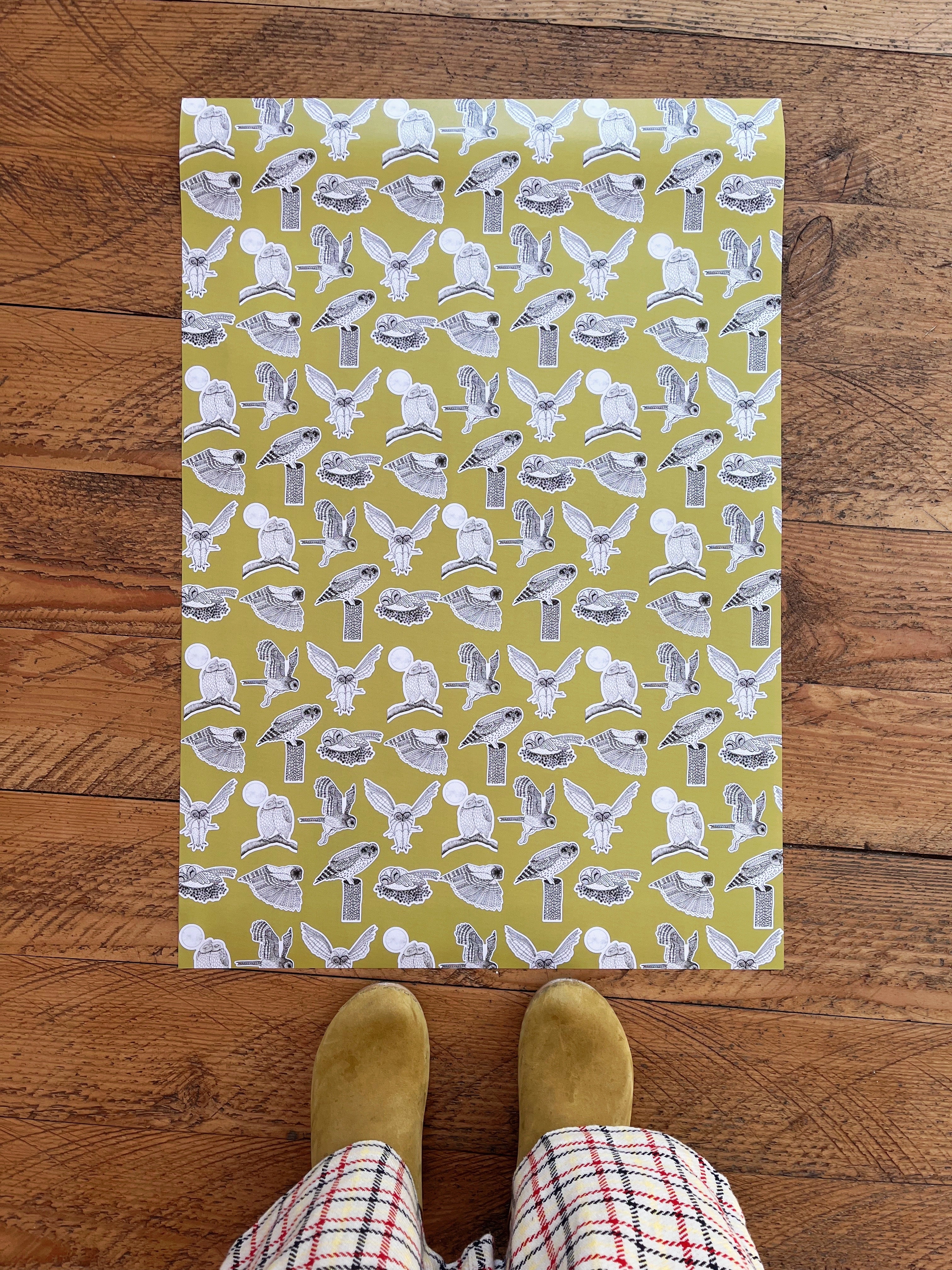 Introducing Owl Gift Wrap! And Rainbow Hearts Gift Wrap! 
These have been in the works for such a long time and I'm so excited they're real and you can wrap up all the gifts to all your loves in them!
An owl medley of all six of my illustrations on my signature chartreuse background.
Rainbow hearts in watercolor on repeat! So cute and both styles are great for year round. Limited quantities available on the first printing.
5 sheets in each tube. 20" x 29" thick paper sheets in a cardboard shipping tube. 
---
Free shipping on orders over $100