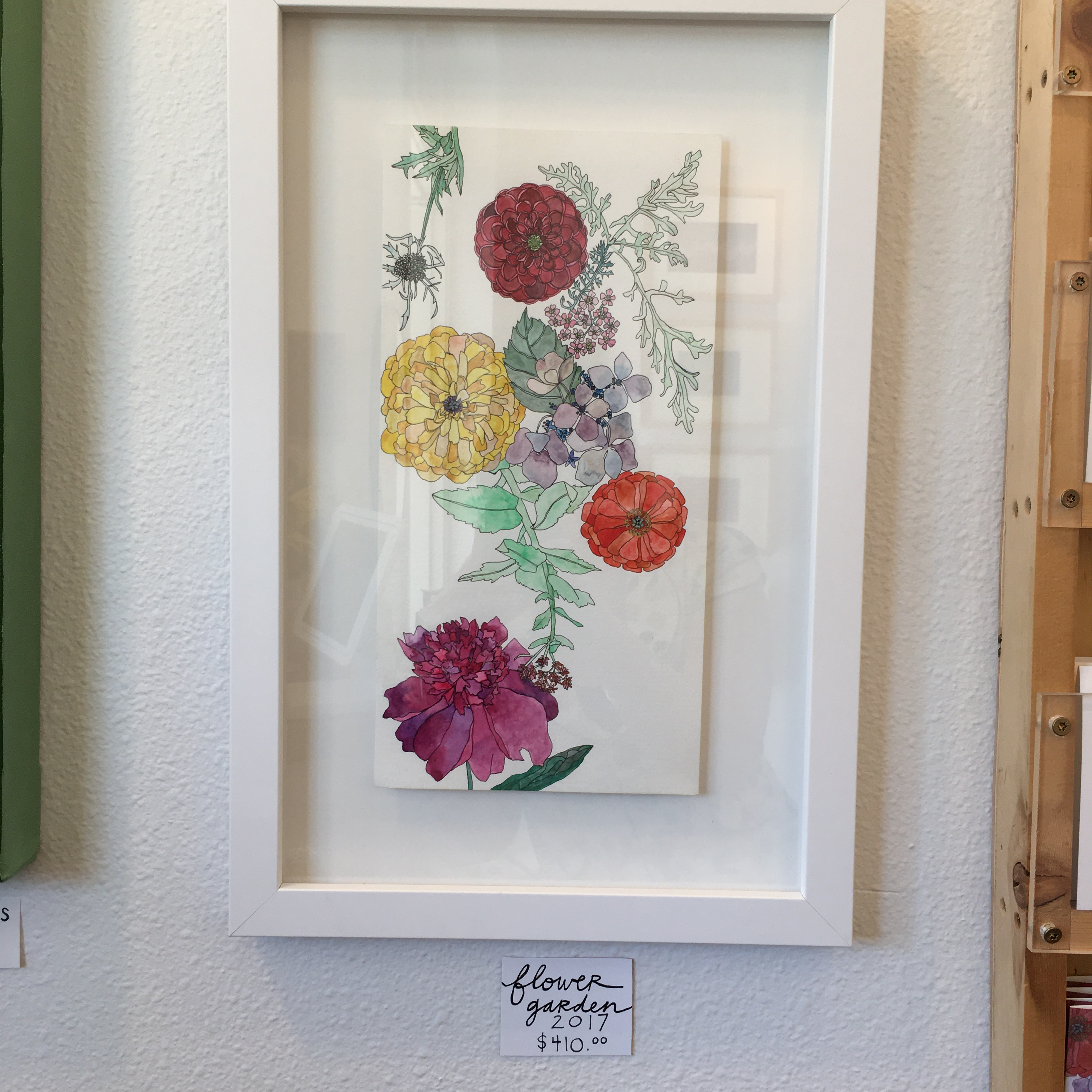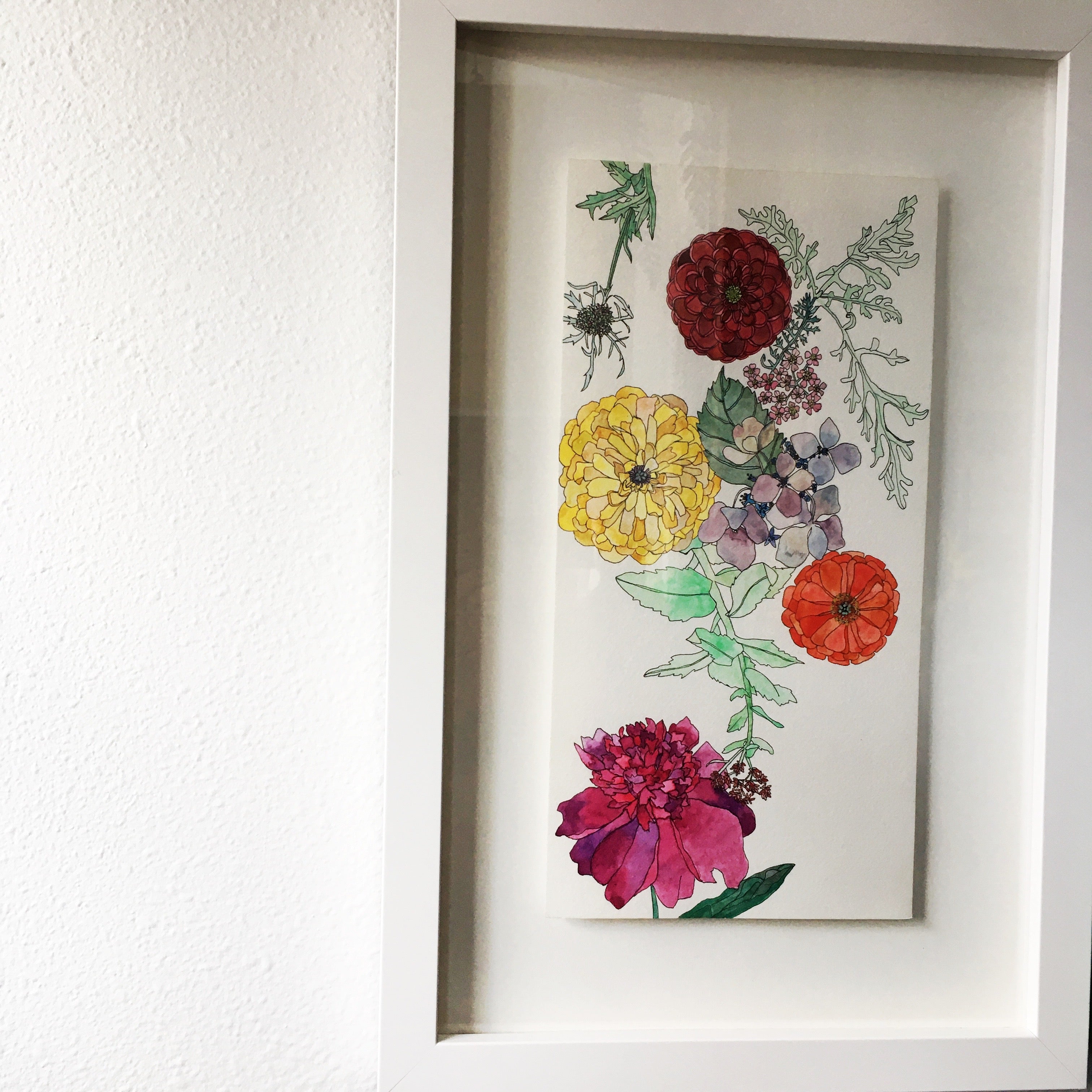 This is my favorite. I sort of don't want to sell it but that is not the point of making art so I guess I'll share it with you.
Pen and watercolor/gouache floating in the frame. 12" x 17" of gorgeousness.
I painted it in 2017. I think. It's been sitting in my studio and I just got around to getting it framed. Also it's my best selling card and scarf image.
I am a terrible framed art photographer!
---
Free shipping on orders over $100