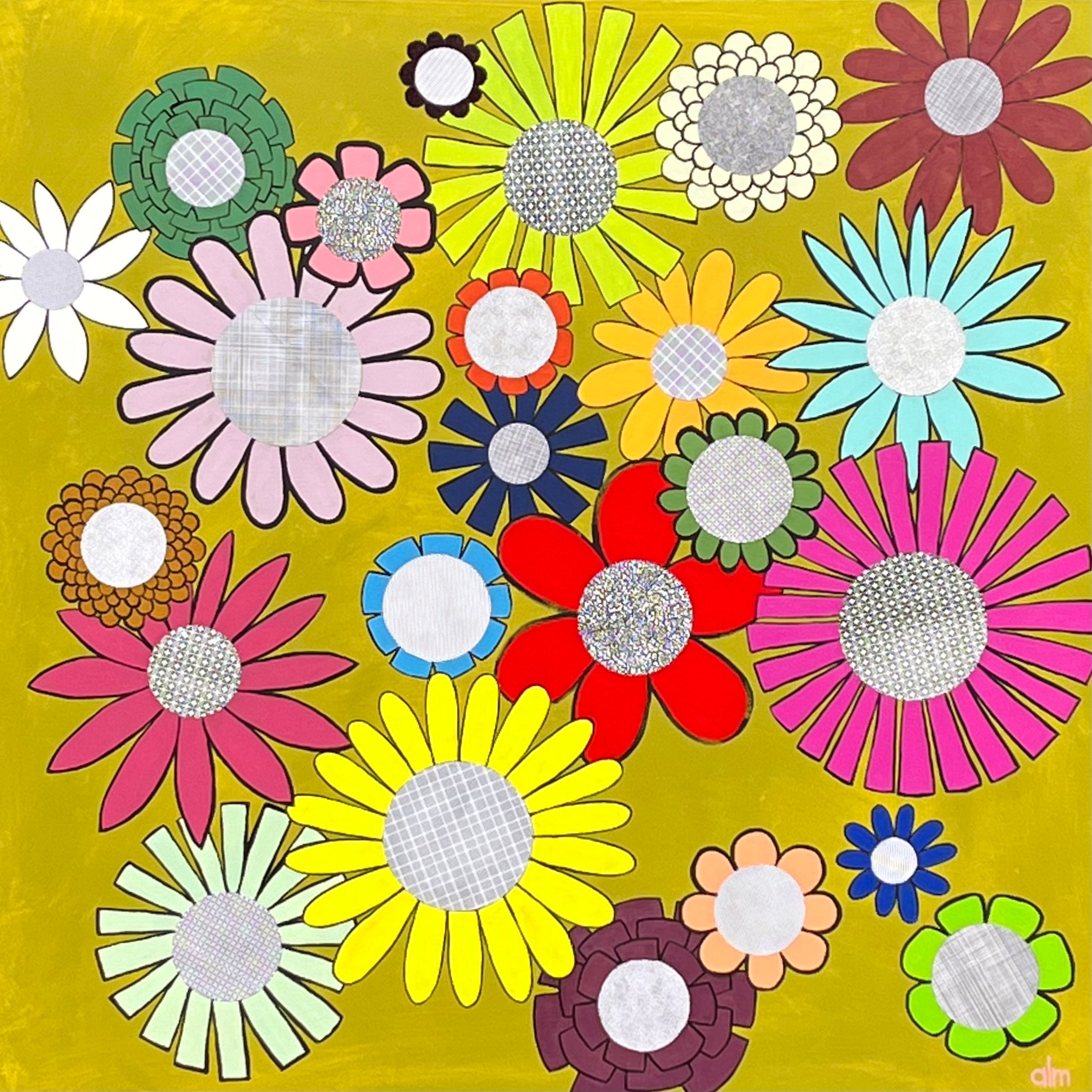 Two of my favorite things come together in this happy acrylic painting. Bright colors and flowers!
Dona's Garden was inspired by my dear friend's mother, Dona. Her garden in Maine is one of the loveliest I've ever seen and is a source of much joy to her and everyone who walks it with her.
It happens to be the largest painting I have done to date, measuring 3' square. Signed and dated on the back. Wired and ready to hang.
This one is going to the museum show this winter, here at the San Juan Island Museum of Art. It is available for purchase, but only after the show ends.
---
Free shipping on orders over $100