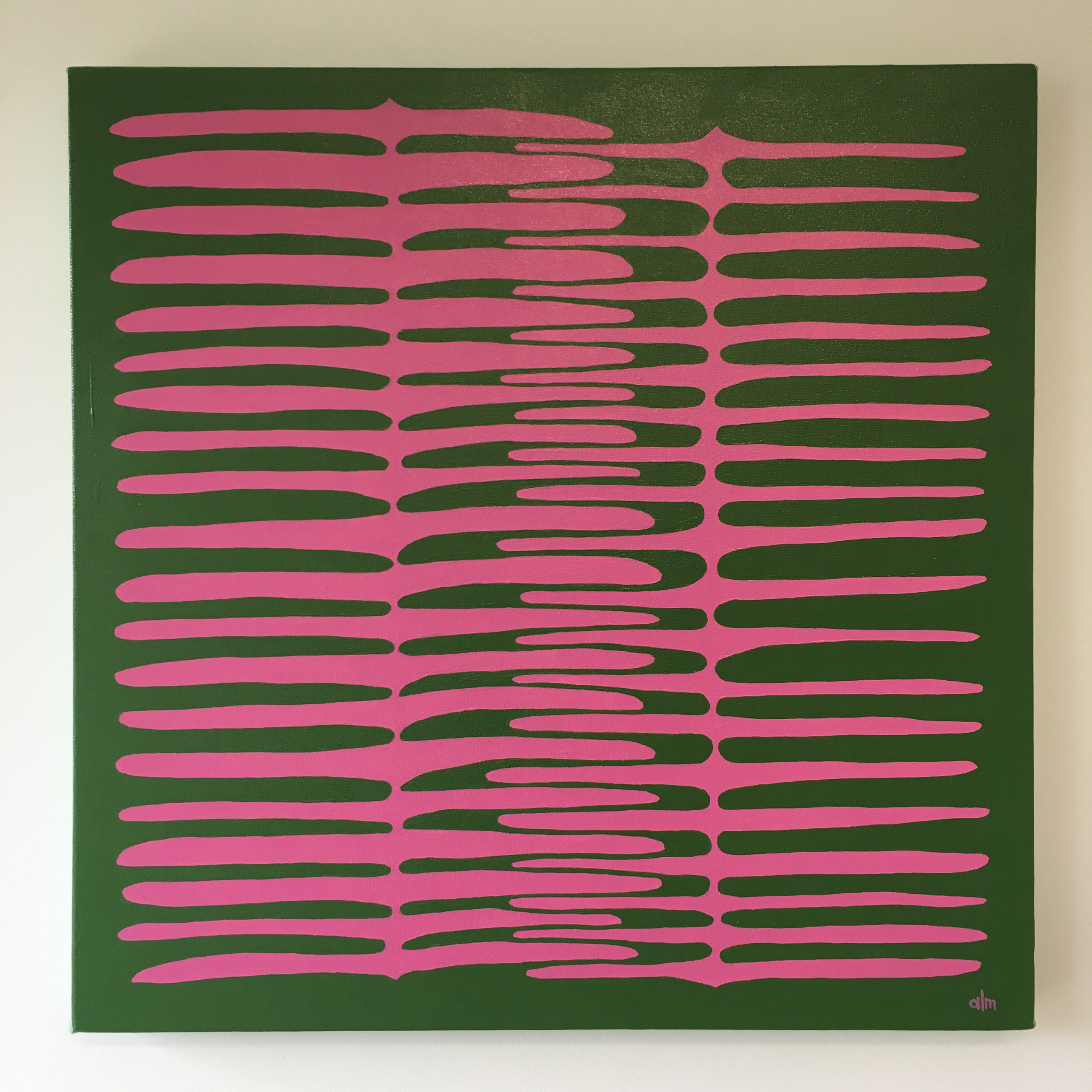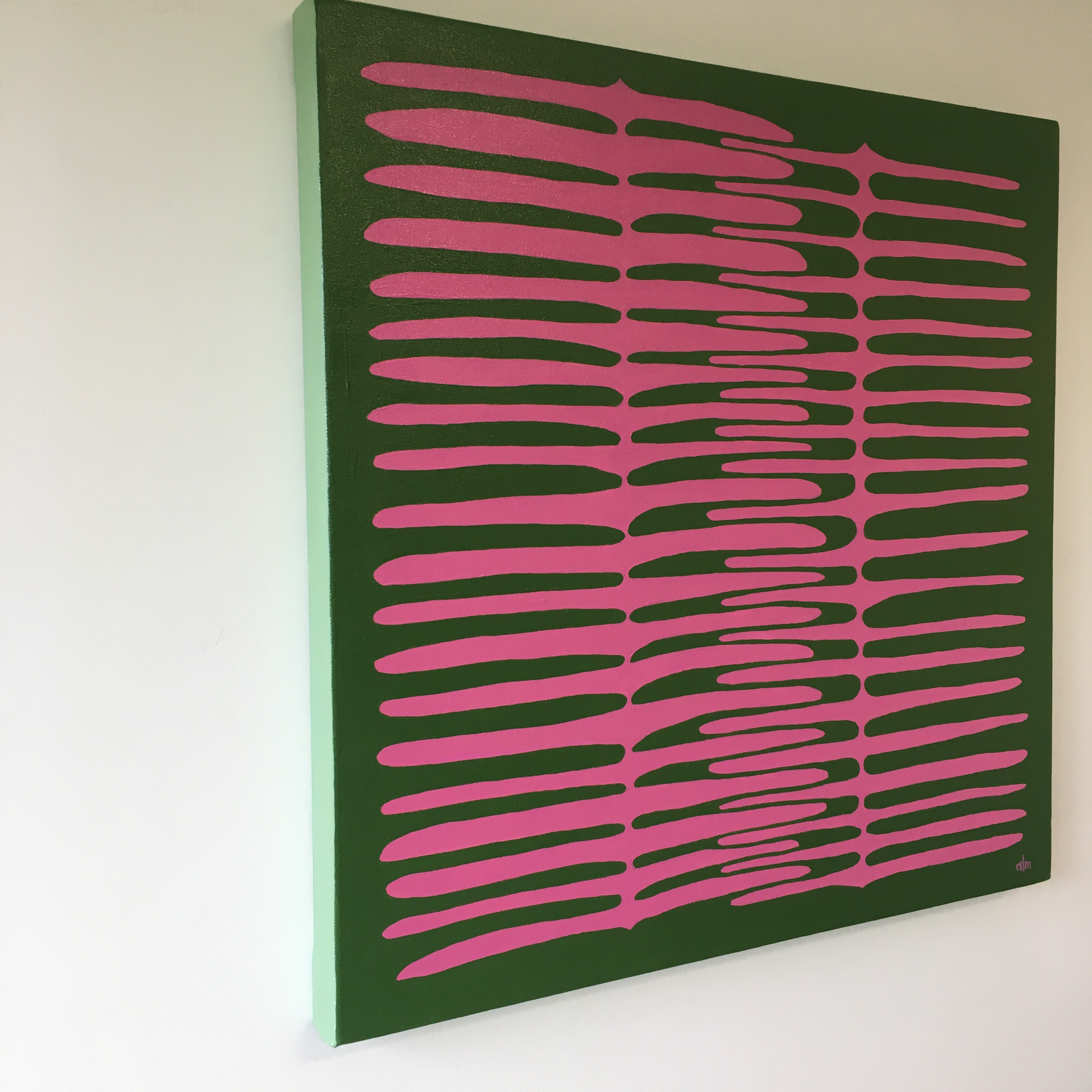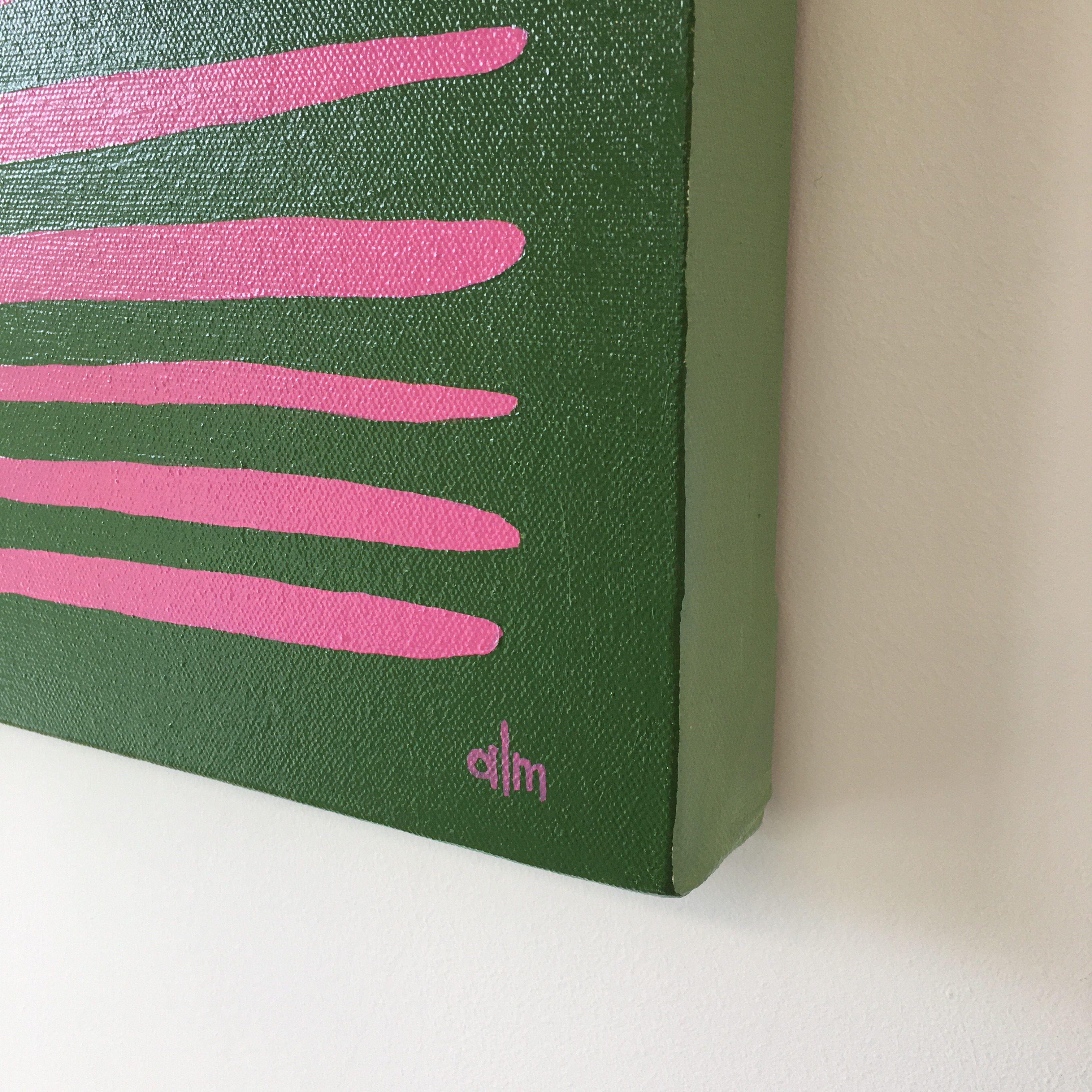 On display at FERN!!!
The first on canvas of my new abstract fern series. I am pretty much swooning over the design and can't wait to make more in other fun color combinations!
Painted with love here on San Juan Island in my home studio.
In pink and green acrylic on canvas. 24" x 24" x 2" deep. Mint on the sides.
Lichen and Rust finished February 2020. Hot pink on the sides. 24" x 24" x 2"
Wired and ready to hang. 
---
Free shipping on orders over $100