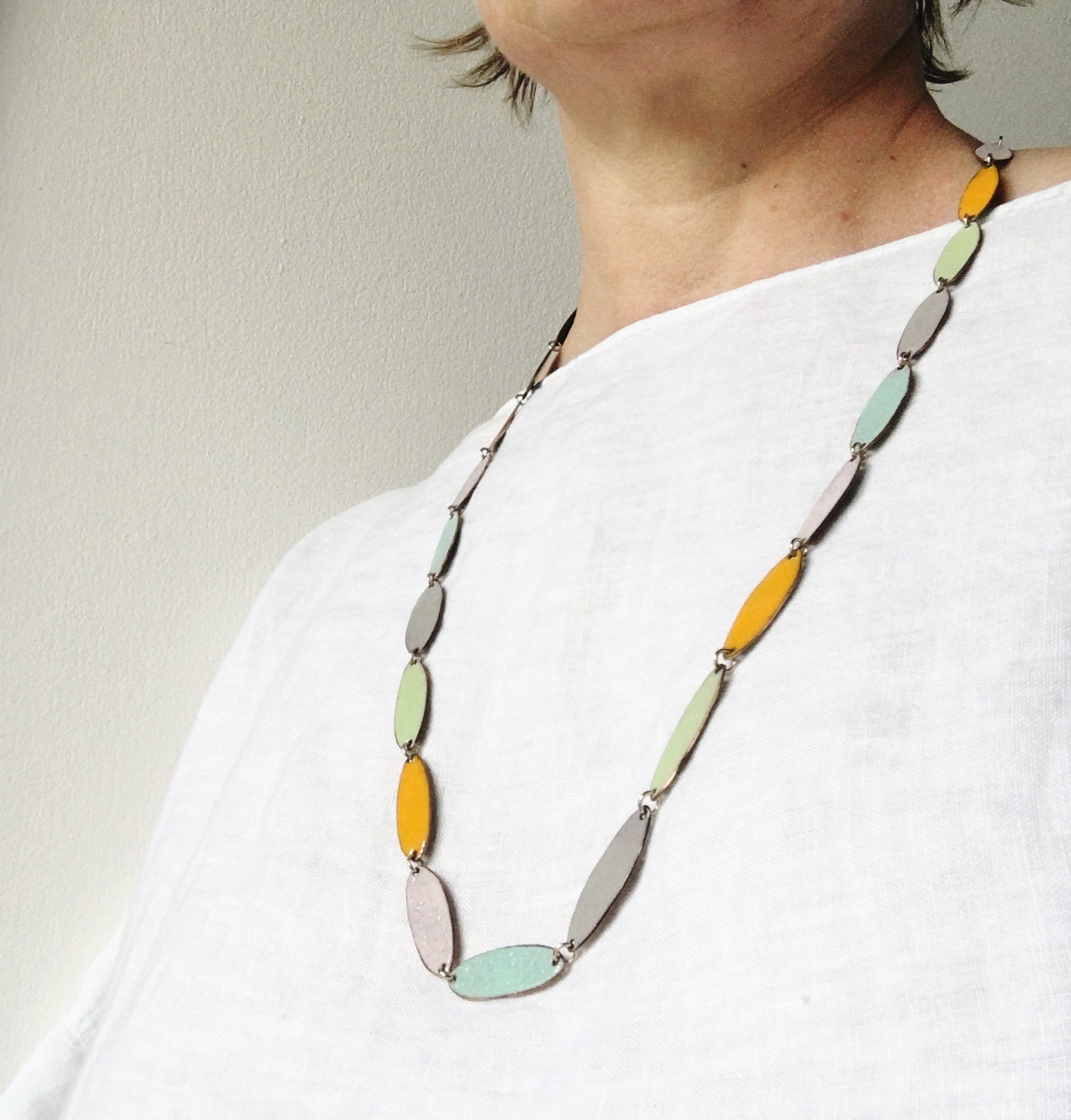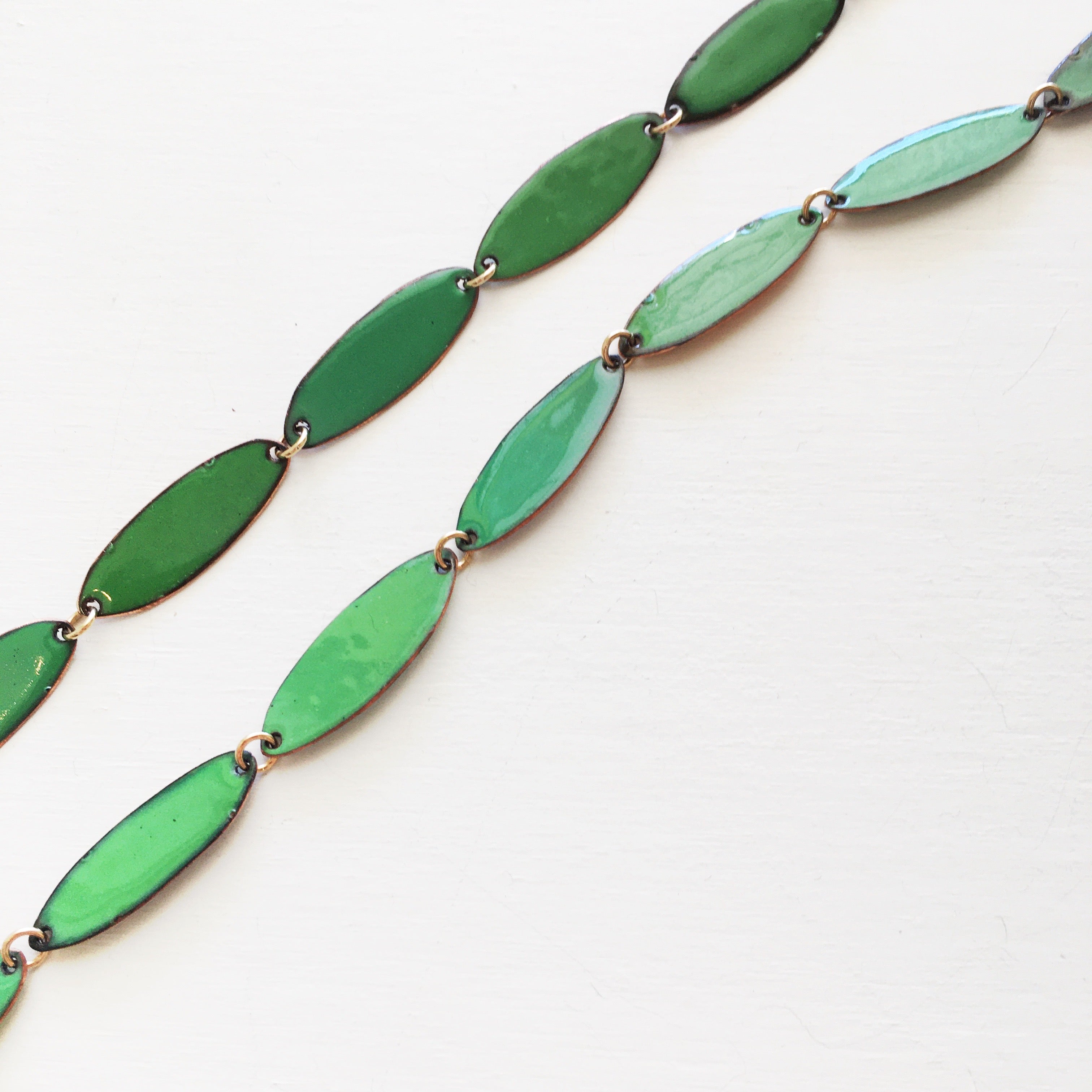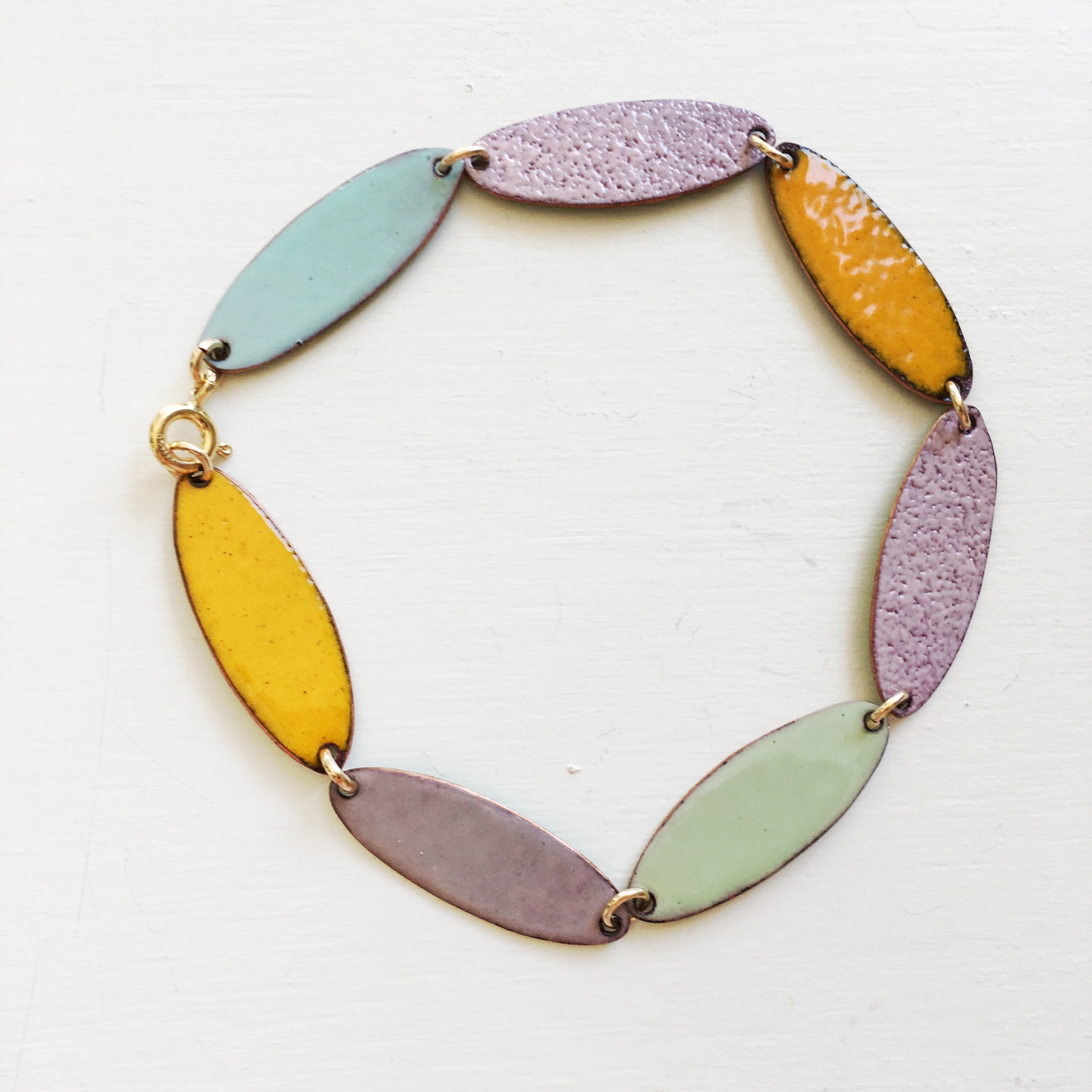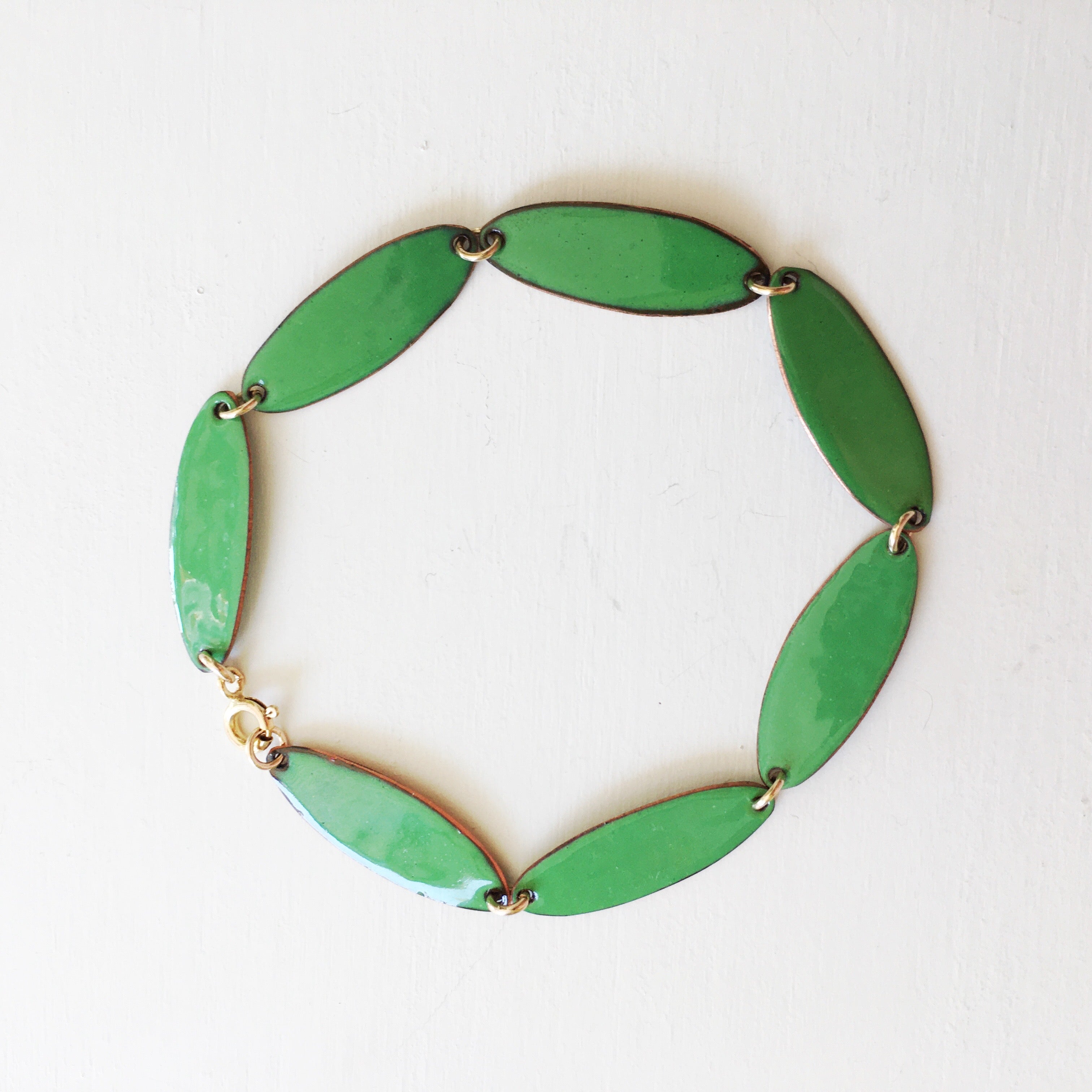 NEW!!! Fancy!!!! OOAK!!!
I was spontaneously inspired to make this one day in the studio. Especially the pastel color combination with the different textures made by under-firing or over-firing the enamel. It has taken me weeks to finish the set but I love it and hope you do, too.
Some of the green links even have a matte finish I did by hand for added texture.
Green on one side, pastels on the other with 14K gold filled findings.
Only one necklace and a bracelet remain. The bracelet is 8" long.
---
Free shipping on orders over $100