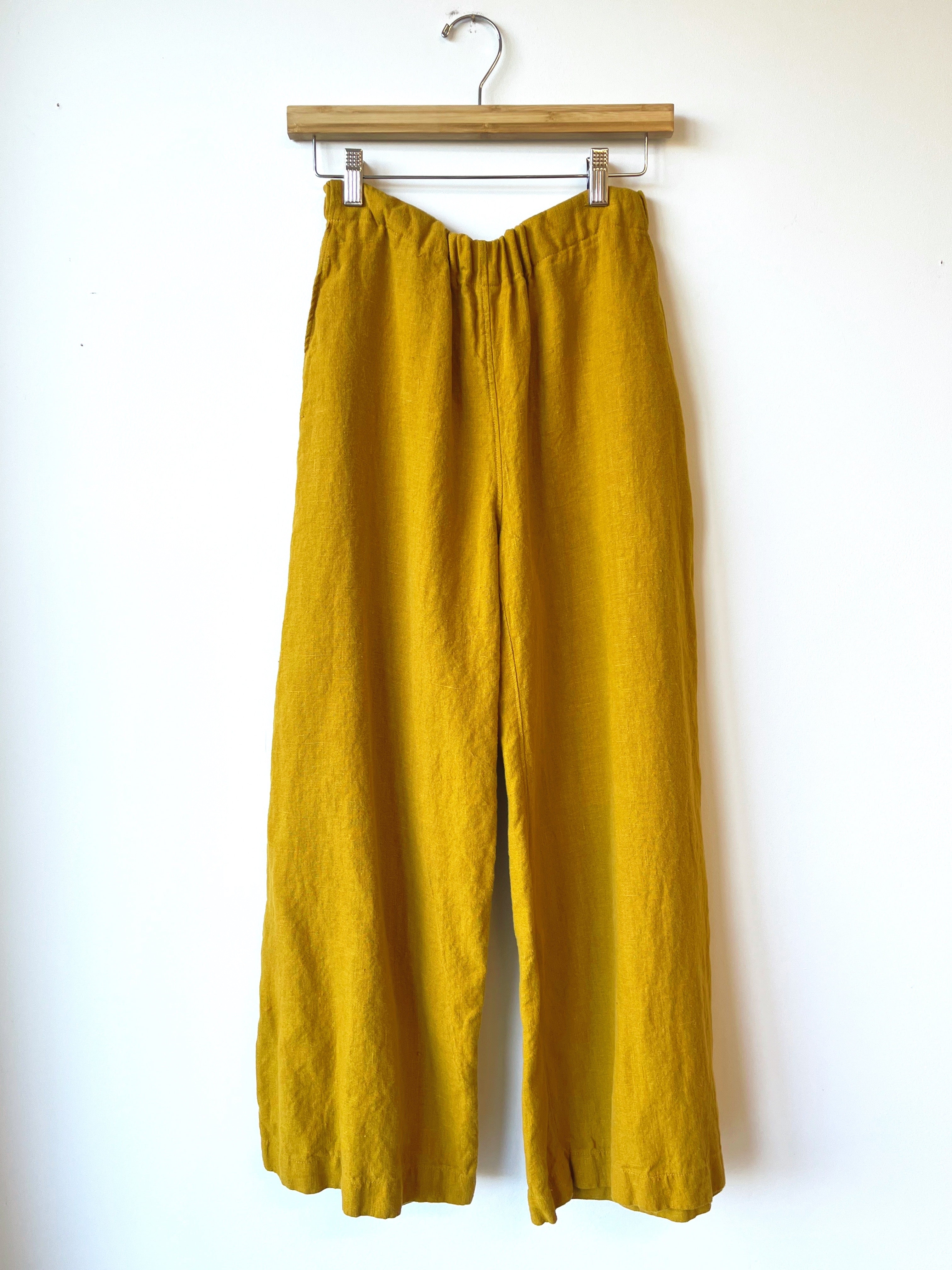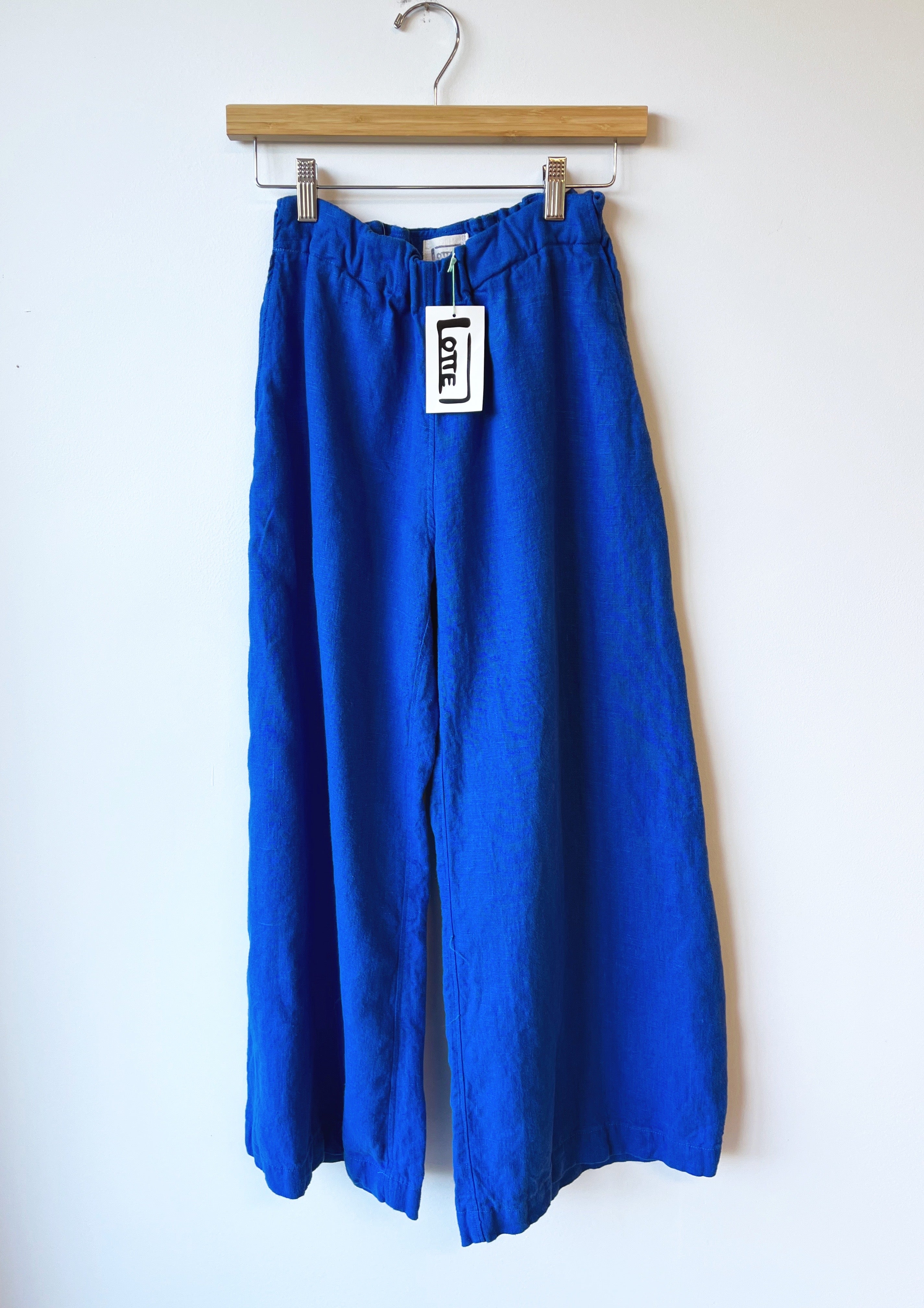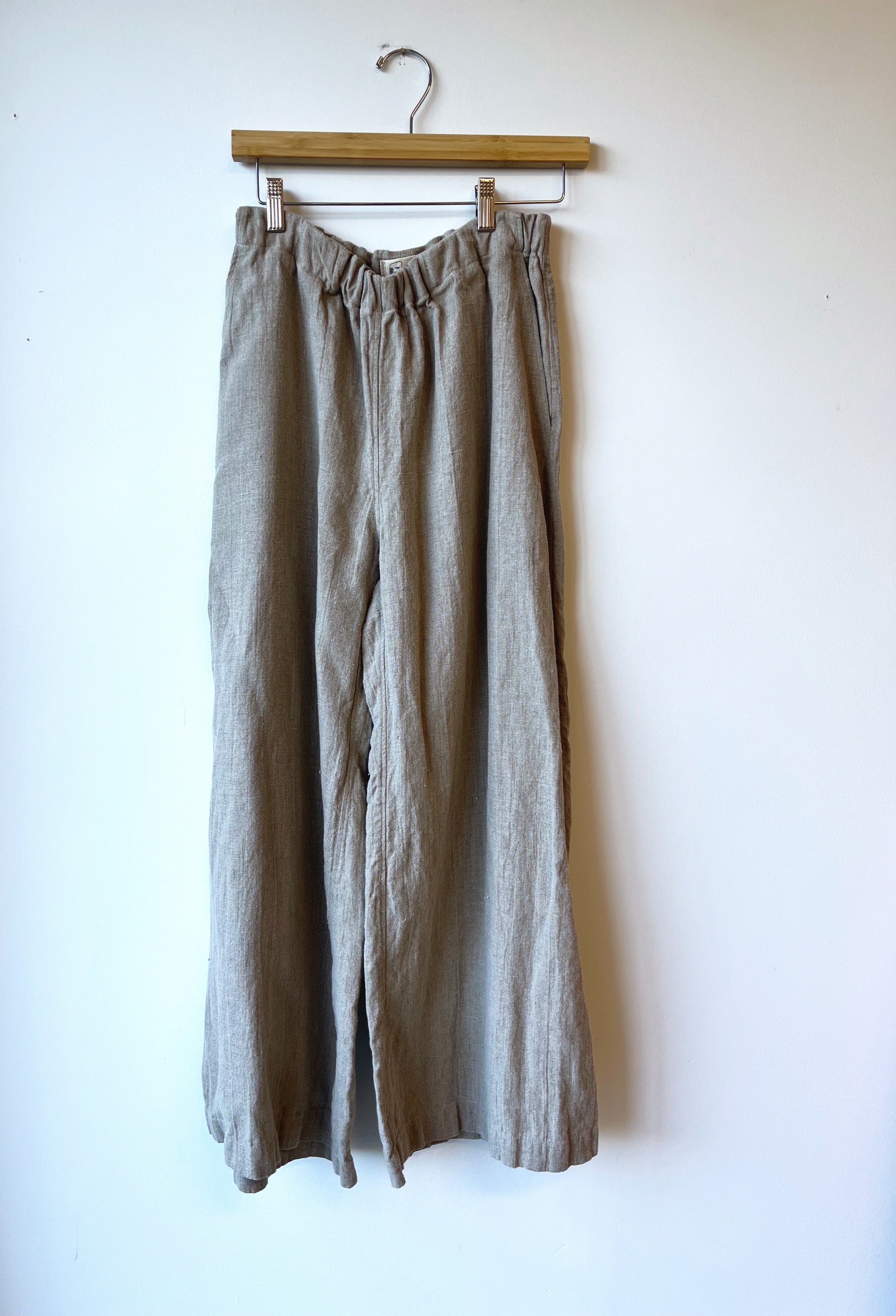 Helena Trousers by Lotte Handmade in Port Townsend, WA. 
My friend Charlotte makes these one at a time. They are super best sellers. I have them myself in 3 colors and everyone I know locally that bought them has purchased a second or third pair. They're that good. Like fancy, flattering, pajamas. 
They are preshrunk and come in lots of colors and sizes XXS-3XL. I find them to run generous. I wear a 10+ in regular pants and smalls in these. Waist measurements listed are un-stretched and listed in inches. The bigger the size, the longer they get.

Size XXS Waist 23-24  Hip 32-33
          XS           25-26   Hip 34-35
            S            27-29   Hip 36-38 (my waist is 32, hips 42, and these fit me)?
           M            30-31   Hip 39-40
           L             32-34   Hip 41-42
          XL            35-37   Hip 43-45
        2XL           38-40   Hip 46-48
        3XL           41-43   Hip 49-51
                          Machine wash low temp gentle. Hang dry or lay flat.
---
Free shipping on orders over $100