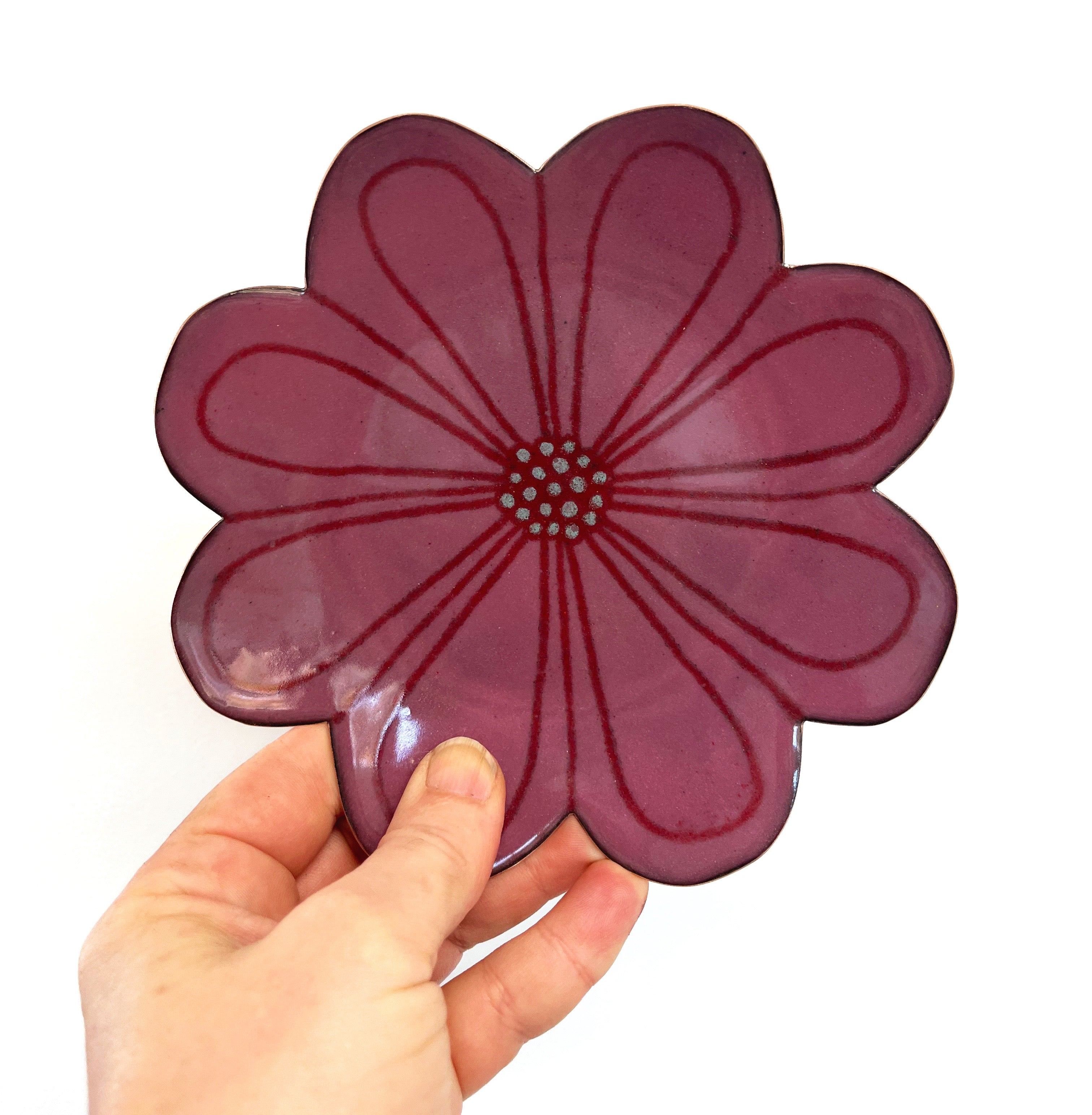 The Flower Dish.
Hand cut copper, with four kiln firings of glass enamel. I sift on each color and fire it separately. Hand drawn petals and dots. It is 6" wide and is signed and dated on the back in orange enamel.
The edges have been filed and sanded smooth by hand.
The first of its kind to be made, spontaneously. I love it so.
The enamel used is unleaded but has not been FDA approved for food safety. Recommended for decoration only.
---
Free shipping on orders over $100