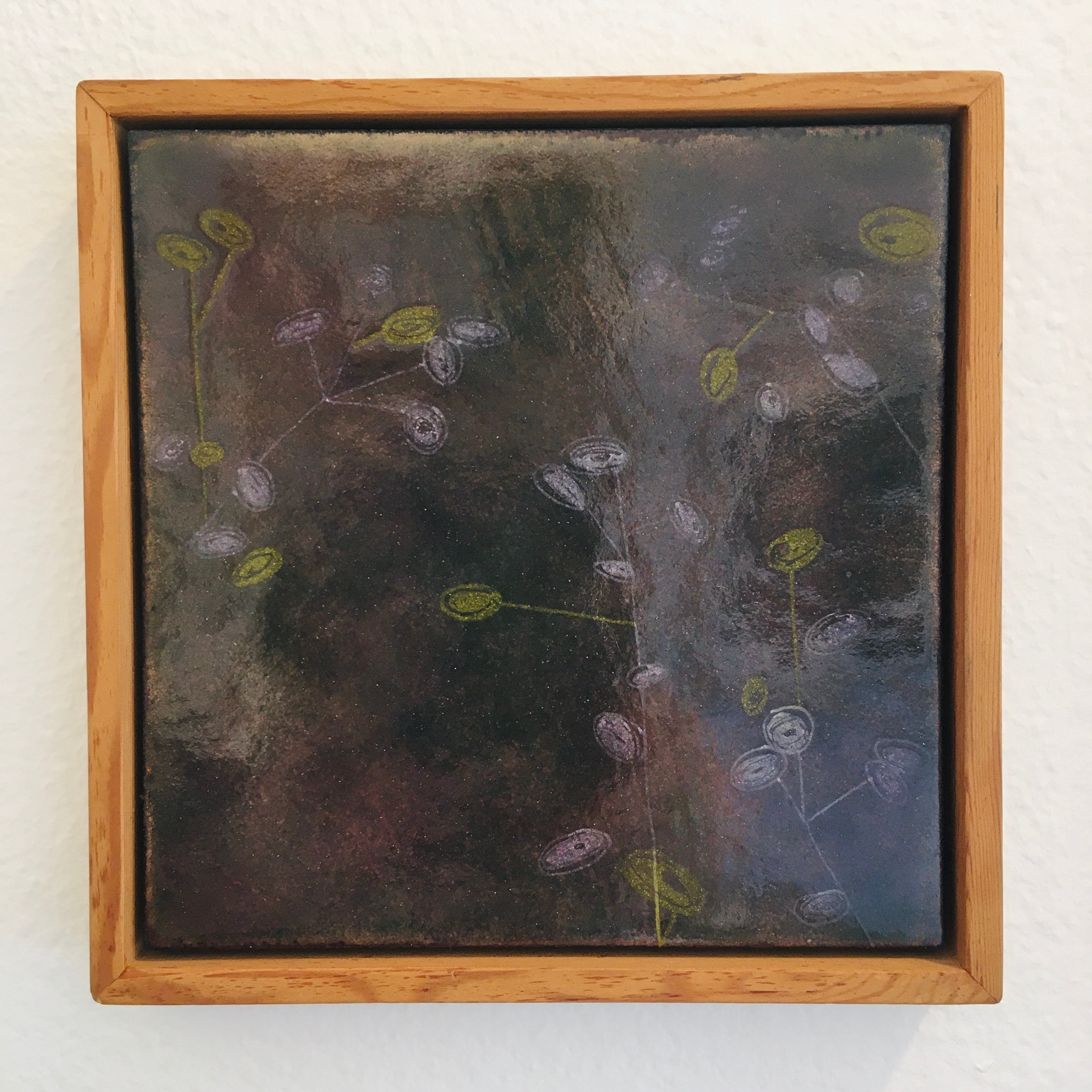 Inspired by my first visit to the island.
I was enamored with the murky layered pond water and vegetation where I stayed. It is hard to photograph the dreaminess of it and there is a reflection of me in this photo.
Several kiln firings of glass enamel on copper. The background is in transparent enamels with the drawing on top in opaques.
In a hand made wood frame. Signed and dated on the back and ready to hang. Roughly 7" square and 1" deep.
---
Free shipping on orders over $100