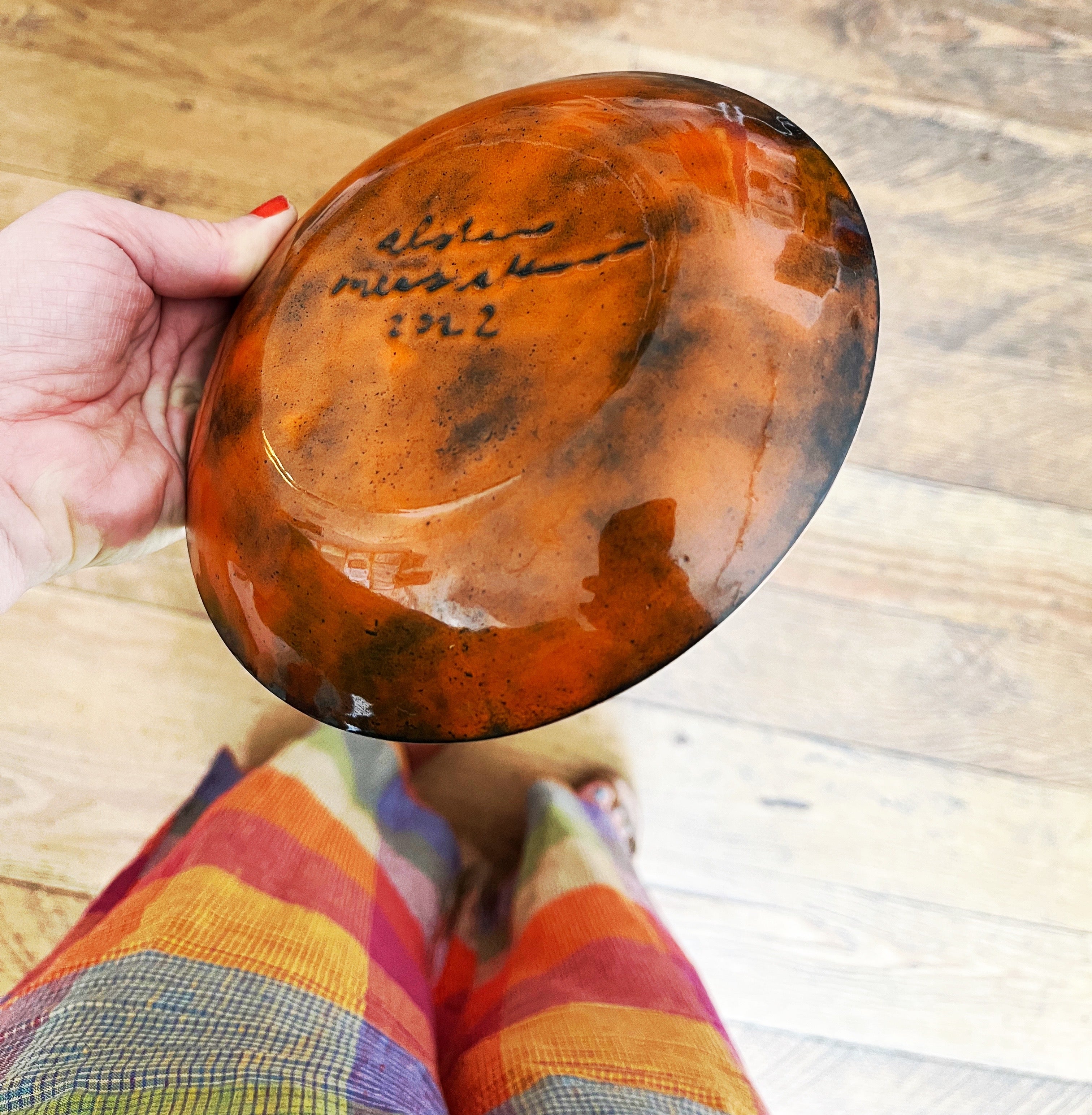 My latest bowl. I love the combination of colors and the pattern on this one. It was totally unplanned.
Sky blue with an abstract plant drawing in lime and outlined in red-orange.
Four firings of glass enamel on copper. It measures 6.5" across and 1' high. Not FDA food safe approved. For decoration only.
Signed and dated on the bottom.
---
Free shipping on orders over $100